Frankincense & Myrrh 120ml Candle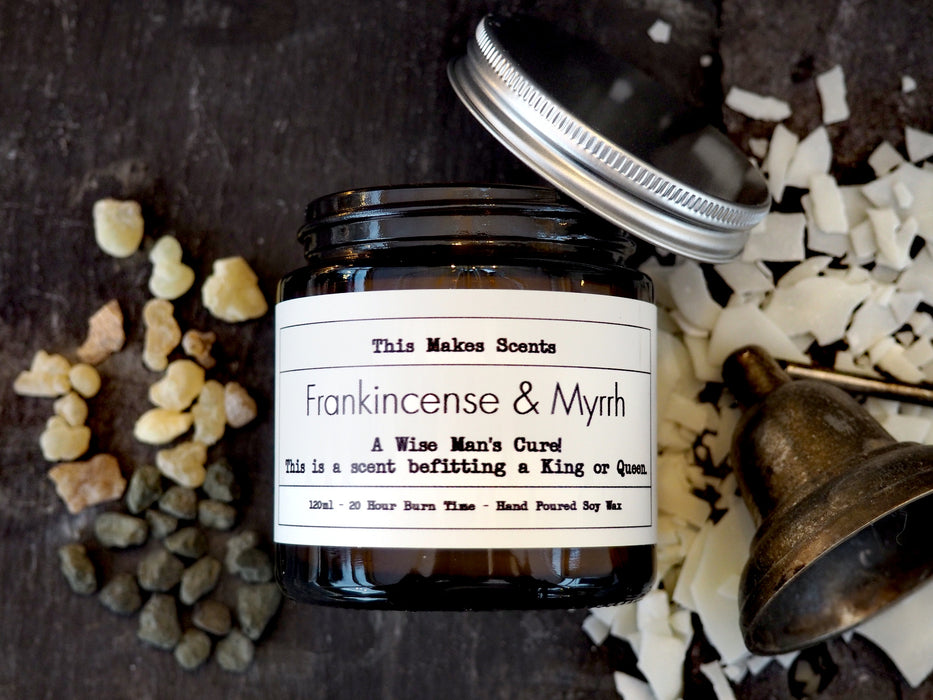 Those three wise men knew how to do gifts! This calming scent is just what the Doctor ordered this holiday season. Praised for its natural healing properties for thousands of years, Frankincense & Myrrh is known to relax the mind & calm the spirit. 
Top: Frankincense, Opoponax & Cistus
Middle: Amber, Rock Rose & Myrrh
Base: Orient, Cedar, Vetiver & Patchouli 
120ml candle will burn for approximately 20 hours. Our hand poured candles are made to order so please allow up to 10 days for dispatch.
Candle Care Instructions: Burn for a minimum of one hour or until the top layer has fully melted, this ensures an even melt, and don't forget to trim your wick! It's best to do it after each burn.
Recycle: Candle box is fully recyclable as are all the labels. Don't forget the lid on our jars are aluminium so recycle them too.
Repurpose: Our apothecary jars, which are made from recycled glass, are perfect for a tea light, cotton buds or if you're going away, for moisturiser / conditioner / shampoo!