Coconut & Sandalwood 120ml Candle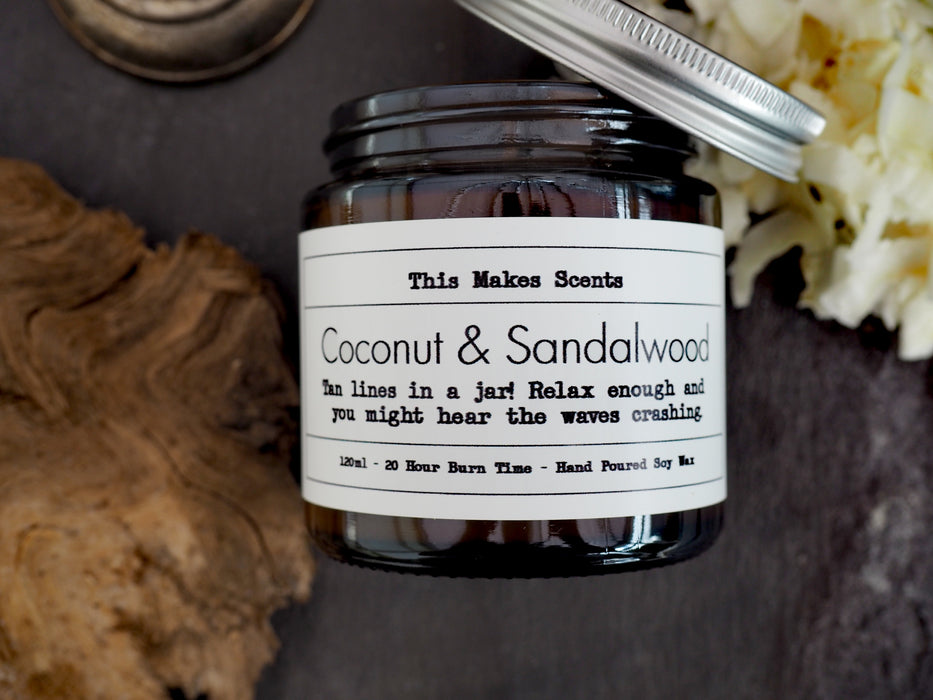 The smell of coconut instantly makes you think of sunny days and this aromatic blend of creamy coconut and sultry sandalwood is summer in a jar! You don't need factor 50 on before lighting but we recommend it should the weather permit.
Top: Coconut Milk, Cedar & Sandalwood
Middle: Vanilla Blossom & White Amber
Base: Coconut Husk & Musk
120ml candle will burn for approximately 20 hours. Our hand poured candles are made to order so please allow up to 10 days for dispatch.
Candle Care Instructions: Burn for a minimum of one hour or until the top layer has fully melted, this ensures an even melt, and don't forget to trim your wick! It's best to do it after each burn.
Recycle: Candle box is fully recyclable as are all the labels. Don't forget the lid on our jars are aluminium so recycle them too.
Repurpose: Our apothecary jars, which are made from recycled glass, are perfect for a tea light, cotton buds or if you're going away, for moisturiser / conditioner / shampoo!