Bamboo Wax Melt Burner & Living Room Collection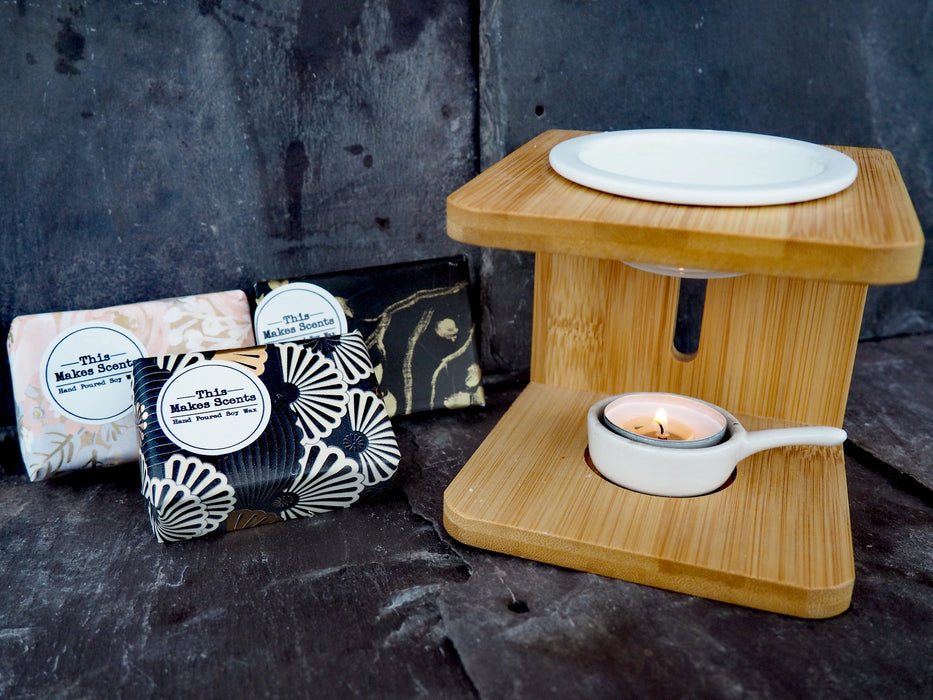 Our bamboo wax melt burner is beautiful, unique and more importantly eco-friendly! 
Included in this carefully curated Living Room scent collection is 3 luxury wax melts; cosy Library, romantic Velvet Rose & Oud and relaxing Smoked Vanilla.
Recycle: Box & paper packing. Wax melt packaging and safety labels are fully recyclable too and don't forget the tea light! The base of which is aluminium.