Living Room Collection - 3 Candle Gift Set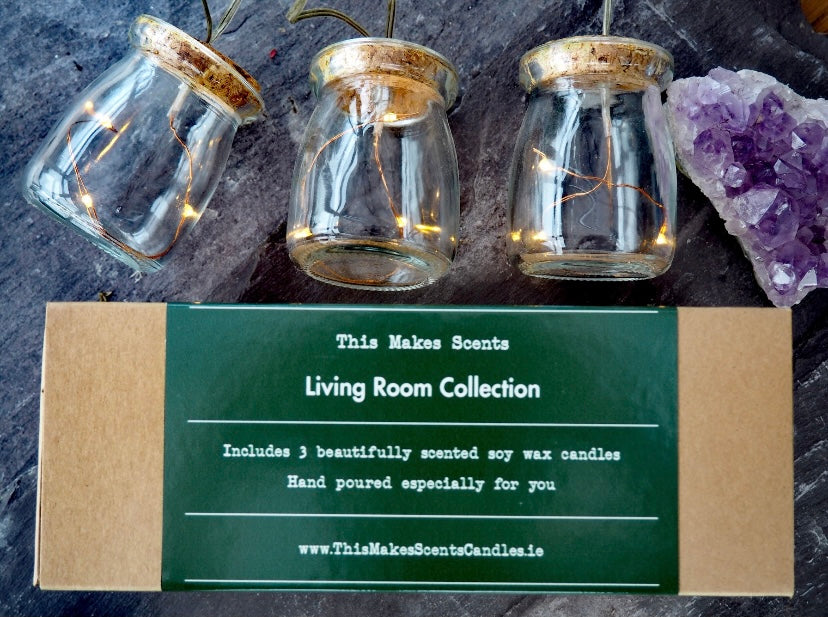 Includes 3 x 20 hour burn time candles to help you chill out after a long day including cosy Library, romantic Velvet Rose & Oud and relaxing Smoked Vanilla.
Beautifully packaged in a recycled paper gift box.
Recycle: Candle box is fully recyclable as are all the labels. Don't forget the lid on our jars are aluminium so recycle them too.
Repurpose: Our apothecary jars, which are made from recycled glass, are perfect for a tea light, cotton buds or if you're going away, for moisturiser / conditioner / shampoo!