Home Office Collection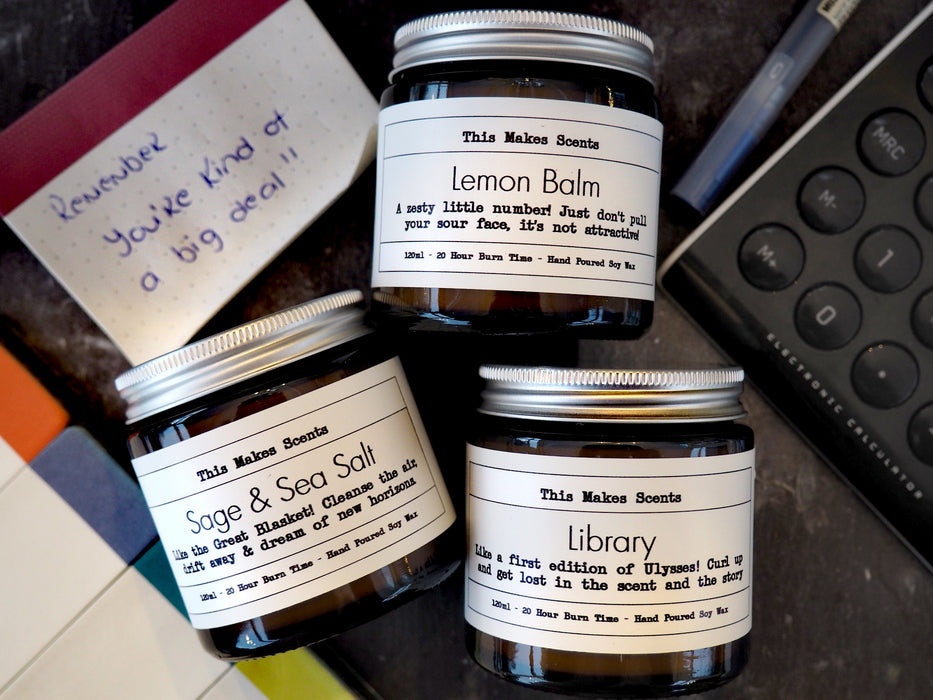 To help you tackle any Zoom call we've developed a signature scent collection for your home office. Featuring 3 x 20 hour burn time soy wax candles including:
- Mood boosting Lemon Balm
- Calming Sage & Sea Salt
- Relaxing Library.
So no matter what the day throws at you, we've got your covered.
* Also available in a gift box
Recycle: Candle box is fully recyclable as are all the labels. Don't forget the lid on our jars are aluminium so recycle them too.
Repurpose: Our apothecary jars, which are made from recycled glass, are perfect for a tea light, cotton buds or if you're going away, for moisturiser / conditioner / shampoo!